On July 18, 2020 at 4:56PM, we welcomed a sweet new addition to our life. Meet Mary Charles! I have a feeling she will be getting paint on those little hands in no time. . .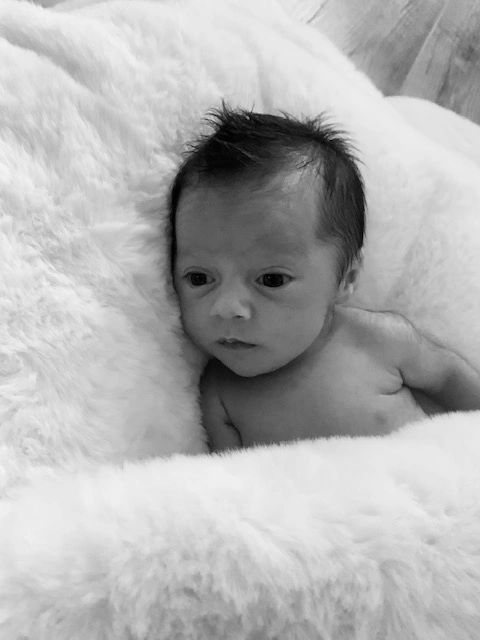 Oconee Sign Shack was born on a chilly December night. We had moved into our "Forever" home that came equipped with a massive wood burning stove straight from the 80's. I was bound and determined to attempt to heat the house the entire winter using only this stove. I wanted to be pioneer woman-like. My husband informed me that we would need more storage for wood if I was going to do that, so he built this adorable little wood shed. I wanted a sign to hang on my wood shed and I wanted it to read "The Wood Shack." However, I couldn't find one that existed and when I looked up custom ordering a sign, I realized quickly that it would take a millionaire to afford what the going rate is these days. So, I made my own. On real wood. With real hands. And I loved it so much that I kept on making signs. Before we knew it they were taking over the kitchen. I was covered in stain and paint. I listed a few on eBay and it took off faster than a pregnant woman going after an ice cream and pickle truck. I was "meeting" some of the greatest people through my eBay sales. Customers that have become part of my life in such a short time. Knowing that I had created something with my own two hands that brought such enjoyment to people gave me the greatest sense of gratification. And it still does. Enjoy taking a look at the signs and if you need me, just follow the footprints in the sawdust. I will be there.
Terri Nelms
Oconee Sign Shack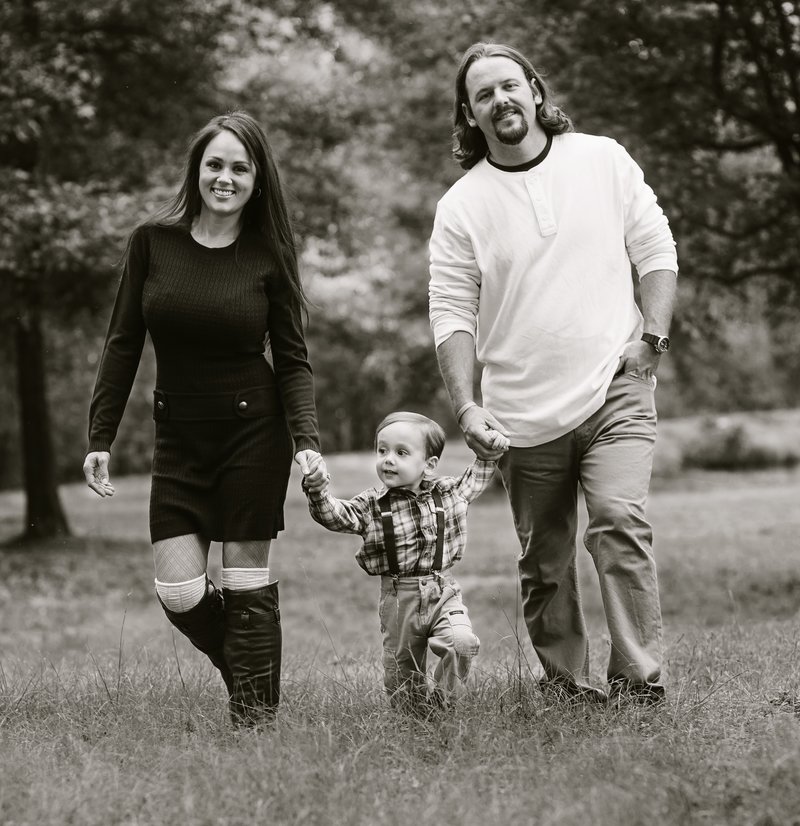 Me (Terri), The Husband (Jason), and Our Son (Jack)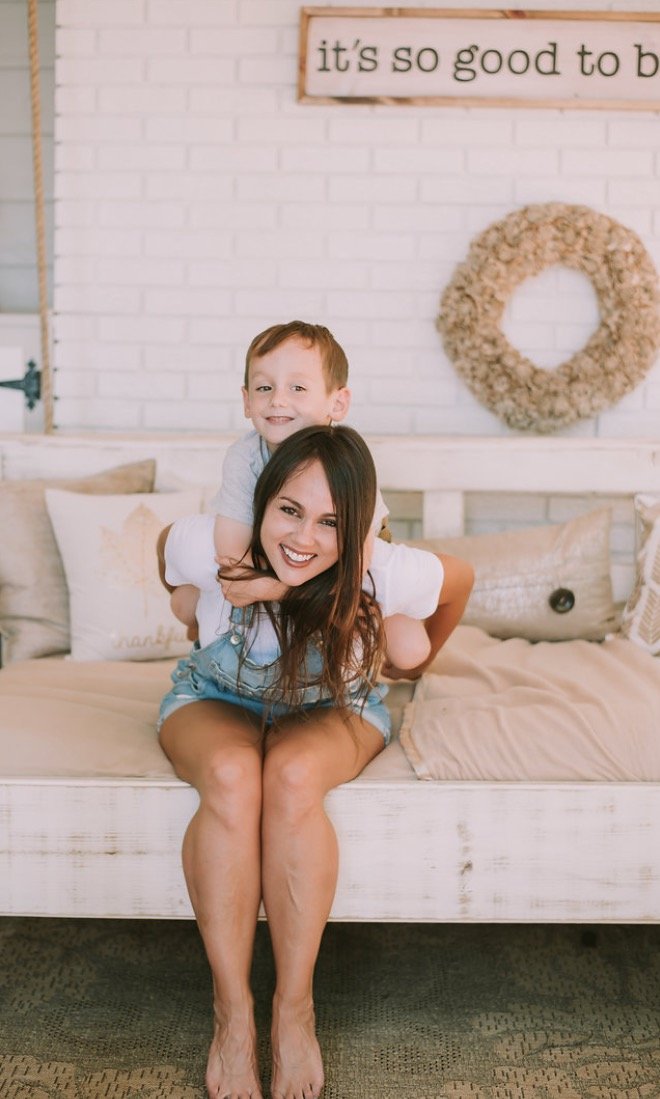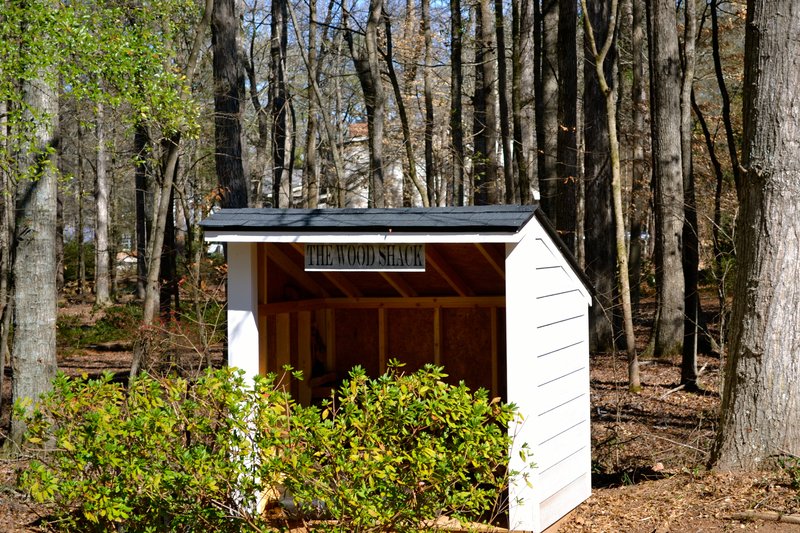 The Wood Shed behind the Oconee Sign Shack story and the first Rustic Wood Sign I made . ."The Wood Shack".